We Don't Just Make Websites, We Make Sure They Get Results!
Simply put, we thrive on making our customers happy to choose us and make sure they are 100% satisfied with our product.
For over 15 years Jcran Web Design and Internet Marketing has provided web design, web hosting and internet marketing services to Lakeland Florida area businesses. Our graphic design abilities have also allowed us to serve the area with professionally designed business cards, post cards and flyers, just about anything you can print, we can design. Our owner started designing websites in the late 90's when the internet was nothing but dial-up and the latest technology was non-existent. We have evolved over the years and have kept up with the latest trends in web design and internet marketing. Our team consist of several professionals in many fields, from graphic design to hard core programming, we can do it all. If you can dream it, we can do it, so give us a chance to show you what we can do for you.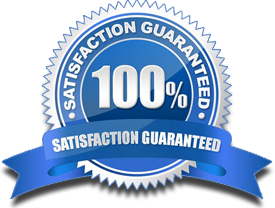 Our Company Mission
Our mission is to develop professional and affordable web solutions that enable our customers to increase sales, increase visibility and portray a professional image.
100% U.S.A. Company
Our owner was born and raised in the United States and we are proud to be an American owned and operated company.
Personal Care
Why choose a huge company that doesn't know or care about your business? We proudly provide personalized service to our customers and we are not scared to follow up with our clients on a regular basis. Over 75% of our customers are within our driving distance and we make it a point to meet our customers in person when it is possible.
Why Choose Jcran Web Design
We don't just make websites, we make websites that work. We can do it all for you: Web Design, Web Development, Graphic Design, Business Cards, Post Cards, Flyers, Quality Printing, Search Engine Optimization, Branding, Logo Design, Web Hosting, E-Commerce and much more.
From the start, we will provide you with friendly, personalized service to help you obtain your internet marketing goals. When the project is done, we will continue to provide you with the support you need and you will have the same contact from start to finish.
Call us at (863) 274-4541, or email us today for a free professional consultation to discuss what we can do for you.
1999Started as Cranford Enterprises, inc. DBA Lakeland Web Design

Original created the company to help small business customers with IT work. We set up networks, wired cat5 cables and repaired computers. Then we slowly started designer more and more websites for our customers and became a full service web design company.

2003Started GolfinFlorida.com

Created a golf travel website to sell golf packages to customers coming to Florida to play golf. This website quickly took off and was one of the top golf travel websites in Florida. The site got so popular, we sold it to a larger nationwide golf travel company in 2005.

2005Changed name to Jcran Solutions, Inc

In 2005, our company went back to doing IT work and designing websites for small businesses. Even though we changed our name in 2016, we are basically the same company, minus the IT work.

2016Changed name to Jcran Web Design, Inc

Changed our company name to Jcran Web Design, Inc. to help customers that are unsure about our business. Over the years, when we were called Jcran Solutions, many people would call us about various IT jobs that we no longer did. We now specialize in Web Design, Hosting, SEO and Graphic Design, so we hoped that the name change would clearly show this.
---